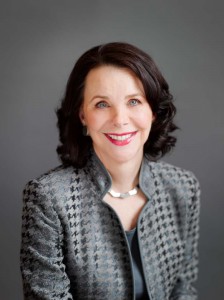 Margaret is CEO for The HR Edge, Inc., an international management consulting and training company. Her clients have included Lockheed Martin, Chevron, Time Warner, U.S. Secret Service, Sara Lee Foods, Home and Garden Television, Roche, Nationwide Insurance, NAPA Auto Parts, Homeland Security, New York Presbyterian Hospital (Cornell & Columbia Medical Centers), U.S. Marine Corps, Deloitte, Blue Cross Blue Shield, Vanderbilt University, Comcast, Intercontinental Hotel Group, National Institutes of Health, McKee Foods, Skanska, Fox Broadcasting, Schwarz BioSciences, Fifth Third Bank, Verizon, SAS (computer software), The Nashville Predators national hockey franchise, Northrop Grumman, Miami University, Wells Fargo, TECO Energy, AmSurg, Quorum Health Resources, the U.S. Naval Nuclear Submarine Group and various local and state governments. Previous to owning her own company, Margaret was Sr. Vice President, Human Resources Consulting for a national consulting firm out of Winston-Salem, North Carolina. She has a BS degree from the University of Alabama and a JD degree from the Vanderbilt University School of Law. She has worked as an attorney, specializing in employment law as well as been Vice President of Human Resources for three large companies and served on the Board of Directors for Aegis Sciences Corporation. She is often quoted as a business expert in newspapers and magazines across the country including Wall Street Journal, New York Times, Chicago Tribune, USA Today, CBS Money Watch and Entrepreneur and appears regularly on local ABC, CBS and Fox television affiliates. She is the author of the business books, "Management Courage – Having the Heart of a Lion" and "The Hidden Language of Business – Workplace Politics, Power & Influence."

Kayla Barrett is a Senior Consultant for The HR Edge, Inc. and has been involved with training and development since 1991. Her clients include Nationwide Insurance, Westlake Chemical Corporation, Piedmont Gas, Wal Mart, Vanderbilt University, and Northwest Public Power Association. She received a Bachelor of Science degree in Organizational Communication and Master of Science degree in Organizational Communication with an emphasis in training and development from Murray State University. She has been the Director of Human Resources and Staff Development for a Nashville, TN non-profit organization, Corporate Human Resources Manager for Gaylord Entertainment and Director of Organizational Strategy for the Gaylord Entertainment Hotels division. At Gaylord, her primary responsibilities included the role of an internal consultant with the company. Her additional work experience includes roles in sales training with Castner Knott Stores and technology training roles with Executrain.
Kay Cannon has her BS degree from University of Texas and her MBA from the University of Kentucky. Kay is a certified master trainer/facilitator and is one of only 422 executive coaches in the world to have earned the Master Certified Coach designation from the International Coaching Federation. She served as President of the International Coaching Federation in 2007. Prior to becoming an Executive Coach, Kay was Vice President of Operations for Theraphysics Corp, a Beverly Enterprises Company. She also has designed and implemented a business-mentoring program for the Gatton College of Business for the University of Kentucky. She has been a guest lecturer at Wake Forest University, The University of Illinois, The University of Kentucky and Tennessee State University.
Amy Lynch is both a speaker and consultant, helping organizations manage generational conflict, attract and engage young professionals, and grow the next generation leaders. Her strategies for increasing Generation Y loyalty and reducing turnover are of particular value to organizations experiencing talent shortages. Her keynotes, workshops and consulting incorporate best practice management for various generations, current research and ROI-based case studies for various industries. Having researched and written about Generation Y for more than a decade, Amy has seen her strategies for communicating with young professionals featured in the Boston Globe, Chicago Tribune, Dallas Morning News, Washington Post and NBC Nightly News.
Efrain H. Logreira, a native of Colombia, has written and produced one of the few Spanish-language videos to educate Hispanic employees about sexual harassment in the U.S. workplace, dealing with the cultural and legal issues. He has written the definitive book on discrimination and sexual harassment and regularly interprets and translates legal information for the California Bar Association.
Zinnia C. Barrero is an attorney who advises and defends employers against sexual harassment, discrimination and workers' compensation claims. She has trained human resources and risk management professionals for several corporations, including Coca-Cola, Mission Foods and Markland Corporation. Barrero received her BS degree in business administration from the University of Southern California and her law degree from University of California Hastings College of Law in San Francisco.

Jack Smith specializes in business and technical writing. He has extensive experience in management and project development training. He also has provided technical assistance to public and private organizations such as the Maine Department of Human Services, Realty World, and the Massachusetts State Government. He earned his BA and Masters Degree in Public Administration from the University of Maine.

Dick Cipoletti has taught over 25,000 supervisors and managers and career counseled some 9,000 individuals and groups. He specializes in the area of time management to help managers and employees at all levels organize their appointments, meetings and workday to reach maximum productivity. Cipoletti is a graduate of West Virginia University where he earned his B.S. in Journalism and a Masters Degree in Public Administration.

W. Barry Nixon is founder of the National Institute for Prevention of Workplace Violence. As a specialist in workplace violence prevention, Nixon has gained a reputation for developing comprehensive programs that are practical in nature and which fit the needs of the client. Additionally, his unique 360° Assessment Process that addresses organization and individual risk factors has been heralded as setting the standard for workplace violence prevention.

Elaine Dorsey has more than 15 years of professional experience in human resources management, training, and employee relations. She has assisted businesses in creating comprehensive human resources systems, policies, affirmative action programs and management training programs. Dorsey earned her BS degree from Loyola University and has her Master's degree from the University of Florida.

Dick Gygi has 37 years of leadership experience in consumer companies including Hallmark Cards; Lenox Candles; Artfaire, Division of Fox Valley Corporation; CPS Corporation, and American Greetings. He served as President of CPS Corporation and Plusmark for 15 years, a subsidiary of American Greetings. At Artfaire, Dick founded the Paper Factory Stores, a successful startup in the factory outlet market which grew to more than 200 stores. Since 2003, Dick has led the startup of three companies all for the purpose of generating profits for charities. He was a member of The Executive Committee (TEC) for ten years and co-founded the Charter Leadership Roundtables in Nashville to provide a platform for coaching company presidents throughout Middle-Tennessee. Dick has a BA degree in Management from Taylor University and an MBA in Marketing from Indiana University.

Gloria Southerland specializes in writing employee handbooks/policy manuals and in developing and implementing training programs, instructional materials, and orientation presentations. She holds a BBA and an MBA in Human Resources Management from the University of Georgia.